Below are some questions and answers regarding the use of black plastic sheeting for haunted houses.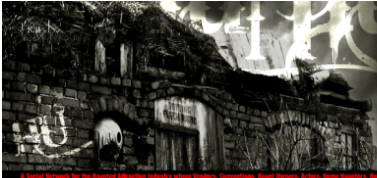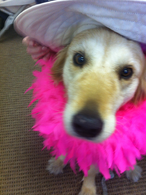 Black Plastic For Halloween- What should we uses as homeowners?
Question: We are putting up a "haunted house" in our garage for the local neighborhood kids to enjoy this next Halloween. Are all black plastic sheeting products the same, or are the ones on your website better than what I can find elsewhere?
Answer: The biggest factor that differentiates black plastic sheeting is whether it is fire retardant (flame retardant). Plastic sheeting when exposed to a flame goes up in flames in a hurry. It's not worth taking this risk. In commercial Haunted Houses, the local fire marshals will close down a haunted hours if they are not using fire retardant plastic.
Please click here to visit our Black Fire Retarant Plastic Sheeting page.
Officials Shuts Down Haunted House
Question: The Fire Marshal came in asking for the Fire Certificates that show that the black plastic sheeting we are using is fire retardant. When we couldn't prove our Haunted House had fire retardant black plastic, he shut us down. Where can I learn more about the fire requirements, and where can I find fire retardant plastic sheeting that will pass the fire marshal's requests.
Answer: The NFPA (National Fire Protection Association) 101 3.3.25.8 will give you the definition of a haunted house and lists the requirments it needs to pass to be safe for visitors. Your local fire authority has jurisdiction over enforcing all the applicable fire and life safety regulation. As far as finding fire retardant black plastic sheeting that passes the required NFPA tests, Global Plastic Sheeting can get what you need shipped, often the same day, while supplies last.
Haunted House Fire Retardant Plastic sheeting at local home improvement store
Question: I have seen the fire retardant 4 mil and 6mil polyethelene plastic stuff they sell at the local home improvement stores? Wouldn't that be fire retardant also? I checked the packages but it doesnt state it. I need this for a Haunted House.
Answer: If you are looking for Flame Retardant black plastic sheeting for a haunted house you will want to insure it meets the NFPA 701-04 Test 1. In California you may also need the plastic to certify that it passes the CA Fire Marshal Title 19, Section 1237.1, and has certificates that you can provide your fire marshall. Fire marshalls in more and more states are cracking down on haunted houses who can't prove that the black plastic they are using is fire retardant (flame retardant). When this happens they usually close down your haunt until you comply with the proper plastic. We cannot comment on what the local stores sell- but they probably don't provide you with the certificates you might need shoud the fire marshal stop by.