Designing a haunted house is achievable in almost any location in your home. In case you would like to break from Trick or Treating, why not develop a haunted house at your house? With the help of some fire retardant black plastic sheeting, you can build multiple rooms that are creepy, dark and scary! Of course those lucky folks who have a basements to work with- all the better! Use illumination and music to manufacture a terrifying surroundings.
Many different house hold accessories can be put to good use to make a spooky design. These things can work with nearly any budget. Old articles of clothes as well as materials, or perhaps previous bottles as well as canisters may be recycled as well as employed to create a spooky home-crafted interest. Continue scouring magazines and get ideas to help make your own haunted household.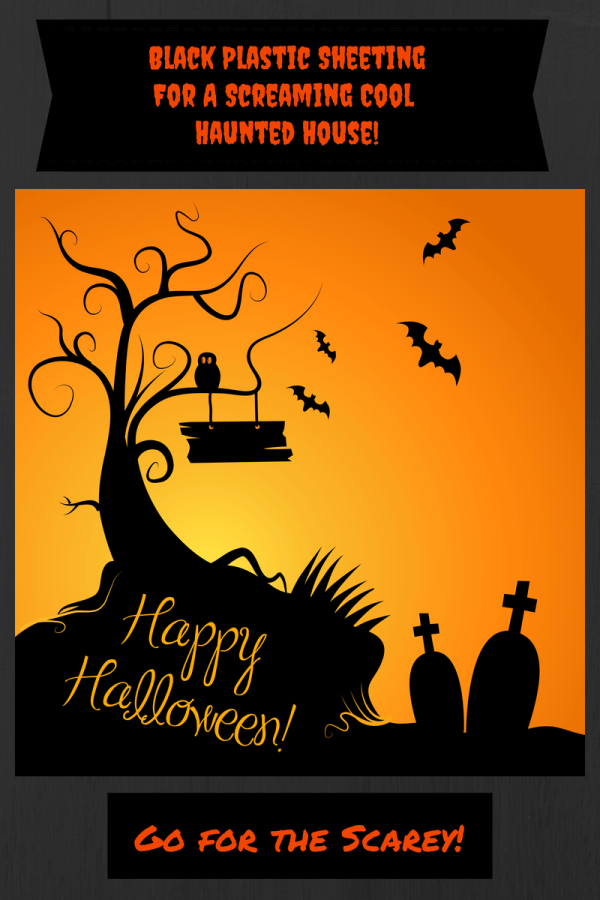 Fire retardant black plastic sheeting plus a garage or carport, can transform that space into a wonderful haunted room. Just give it a creepy name, and have a blast! Positioning Halloween props, creepy sound effects, and giant spiders crawling up the wall will have the little ones screaming. Put up fake tombstones as well as a great inflatable haunted household entrance for the wow factor!
Most likely you will need something to hold up your black fire retardant plastic sheeting. This is where fire retardant tape comes in. It is so important to use a many fire retardant items in your haunted house, just in case it should come in contact with an open flame. Fire retardant plastic will not add to the fire. It will melt or extinquish when the flame hits it.
If you want to suspend some creepy things from the ceiling, consider using fire retardant red stripe strapping. It's much stronger than most twine, and will not be a fuel source should a fire break out. We know it's unlikely that your haunted house will have a fire- but it's better to be safe than sorry. If you are building a haunted house for the general public- say at a school, church, or a warehouse- check with your local fire marshal. They may require fire retardant plastic sheeting, along with the documentation to prove it meets the fire codes. Click here if you would like to view fire retardant plastic sheeting and tape for use in your haunted house adventure!