Plastic Sheeting-Thickness In Mils
Plastic Sheeting comes in a wide range of thicknesses. It is rated with the term, "mil". A mil is a measurement that equals one-thousandth of an inch, or 0.001 inch. Most human hair is One-thousandth of inch, or 0.001 inch. The most common size in the thickness rating for plastic sheeting is 6 mil. This is 6-thousandths of an inch, or 0.006 inch. Generally, the thicker the plastic, the stronger it is. If it has string/scrim reinforcement, then the string within the plastic will give it added strength. Depending on the application, the composition of the plastic can play a big role regardless of the thickness. For example, additives added to the plastic such as the fire retardant additive may play a more significant role than the thickness of the plastic if the job requires FR/ flame retardant plastic.
Thickness of common items in mils:
Dime: 53 mils
Credit Card: 30 mils
10 pieces of paper: 10 mils
Plastic grocery bag: 2.25-3 mils
Click on the links below to select the thickness that will best serve your project or go to the shopping cart for pricing or to shop for plastic sheeting.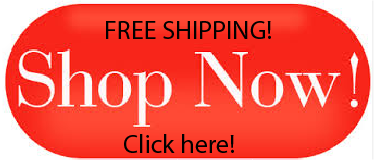 What constitutes "heavy duty plastic"?
Thickness of Plastic Sheeting

75 mil

60 mil

50 mil

10 mil

6 mil

4 mil

Common item for comparison

Nickel

Penny

Dime

Business card

white trash bag used in kitchens

standard piece of paper
Conversions Thickness Table: Mil to Inches

1 Mil to Inches = 0.001

70 Mil to Inches = 0.07

2 Mil to Inches = 0.002

80 Mil to Inches = 0.08

3 Mil to Inches = 0.003

90 Mil to Inches = 0.09

4 Mil to Inches = 0.004

100 Mil to Inches = 0.1

5 Mil to Inches = 0.005

200 Mil to Inches = 0.2

6 Mil to Inches = 0.006

300 Mil to Inches = 0.3

7 Mil to Inches = 0.007

400 Mil to Inches = 0.4

8 Mil to Inches = 0.008

500 Mil to Inches = 0.5

9 Mil to Inches = 0.009

600 Mil to Inches = 0.6

10 Mil to Inches = 0.01

800 Mil to Inches = 0.8

20 Mil to Inches = 0.02

900 Mil to Inches = 0.9

30 Mil to Inches = 0.03

1,000 Mil to Inches = 1

40 Mil to Inches = 0.04

10,000 Mil to Inches = 10

50 Mil to Inches = 0.05

100,000 Mil to Inches = 100

60 Mil to Inches = 0.06

1,000,000 Mil to Inches = 1000