Buy a Giant HEAVY DUTY THICK Slip and Slide For Hours of FUN!!!
We are quite proud of what our friend Dan from Georgia did with our heavy duty HDPE plastic sheeting. He asked for an ultra wide slip and slide tarp/plastic for his very own slide in his back yard!! "They were a slipping and a sliding"!
What makes this Slip and Slide different?
IT'S HEAVY DUTY! 30 mils thick of HDPE that stands up to the sun and hours of fun!
Buy a HEAVY DUTY HDPE 30 mil Black/White Smooth Slip and Slide!
6' x 100'= $294.00 + shipping*
10' x 100'= $490.00 + shipping*
*while supplies last
Presenting,
Tarp Wars: Slip and Slide BBQ
Slip andd Slide Tarps- SO MUCH BACKYARD FUN!!!!!!!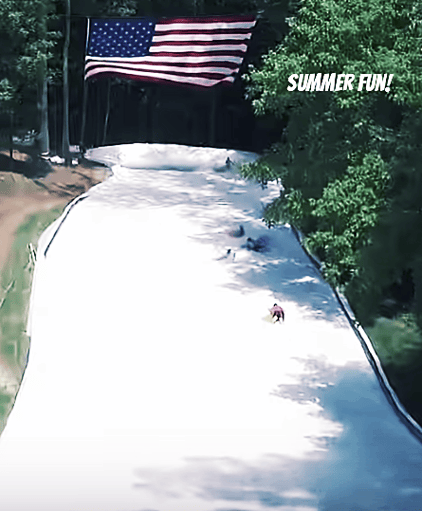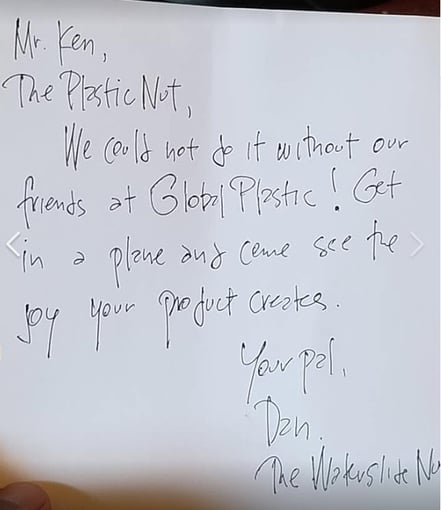 We have the best slip and slide tarps for you!
Kids of all ages can't get enough of sliding down a slip and slide on a hot summer day! Way back in the day, rolled plastic sheeting wasn't readily available. You certainly couldn't Google anything, let alone find adequate plastic to make a slip and slide. Today it's a lot easier to get your slip and slide built. Just pick up the phone and order the plastic (866 597 9298 or 760 597 9298).
Learn more here about what makes for a good slip and slide tarp.
In a rush and can't watch the sliip and slide video above? Here are some quick still photos for your.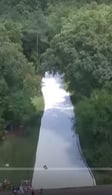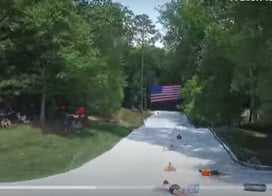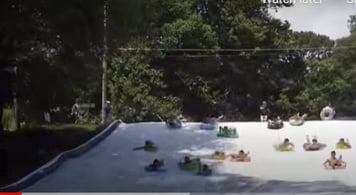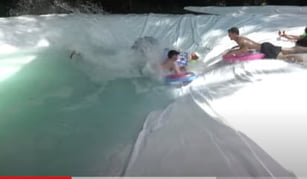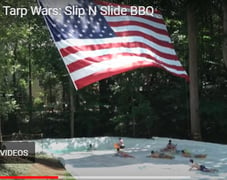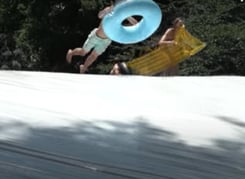 Quick Question Regarding Slip and Slide Options...