Who Are We? GPS is a Certified Small/ Micro Company with 25+ years experience for some of our team! We have a global reach with a personal touch!
We'll Make it: Most companies look to offer what they know they can easily provide, we look to what is important to you, and figure out how we are going to create it. Just tell us WHAT you want to do, and we will work hard to figure out HOW to make it for you. Please note there may be a $500 minimum order for custom made product.
Being a part of bringing your invention to market is so exhilarating for us! NDNC are second nature for us. We will gladly sign one for you. We always have some incredible projects in the works!

We stock it: We also know that stocking your favorite products for same day shipping is a must. We have a full warehouse of products ready to ship the same day before 2:00 Pacific Time. We ship all over the world.
Click here for more info on custom capabilities
Why use Global Plastic Sheeting versus a big box store/ home improvement store?
There are several differences between buying polyethylene films from a big box store and Global Plastic Sheeting. Some of the key differences include:
Product selection: Global Plastic Sheeting specializes in plastic sheeting and offers a wide range of polyethylene films for various applications, including construction, agriculture, and industrial uses. A big box store may carry a more limited selection of polyethylene films and may not have the same level of expertise in this area.

Quality of products: Global Plastic Sheeting focuses on providing high-quality plastic sheeting products that meet industry standards and regulations. They have a rigorous quality control process in place to ensure that their products meet the required specifications. In contrast, big box stores may carry lower quality products that may not meet the same standards.

Customization: Global Plastic Sheeting can provide customized polyethylene films to meet specific customer requirements. They have the expertise and equipment to create films with specific dimensions, thicknesses, and properties. A big box store may not offer this level of customization.

Customer service: Global Plastic Sheeting has a dedicated customer service team that can provide expert advice and support to customers. They can help customers select the right polyethylene film for their specific application and provide guidance on installation and use. In contrast, a big box store may not have the same level of expertise or customer service support.
Overall, buying polyethylene films from Global Plastic Sheeting may offer a better selection of high-quality products, customization options, and expert customer service compared to buying from a big box store.

Global Plastic Sheeting is a collection of highly informed, very professional, and best of all, very nice individuals striving to bring our customers a very pleasant, (in some ways) old fashioned purchasing experience with amazing customer service. You will never get a hard sell, or be pressured in any way. With Lee Hinsley at the helm with 30+ years experience, we know our stuff! When you call our offices during business hours, a person will always answer your phone call.
Our Goals...

The goal is to be remarkably responsive, and available to you for all your needs. Ecstatic Customers is one of our goals. Our mission is to be the best, most trusted Supplier you do business with. Global Plastic Sheeting strives to bring to market relevant products, engineered for specific purposes, which preserves our customer's bottom line, improving our customer's reputations and making their lives easier. Click here for our Core Values.
Products We Stock:
Global Plastic Sheeting has their products manufactured mostly by quality Made in the U.S.A. companies. Some of the products we designed, and you won't find them anywhere else.
Product Sourcing:
Global in scope, most of our product sourcing is currently centered in the USA. As the quality of imported products catches up with domestically produced products, we will appropriately consider those options. Because the quality and consistency of the products are important in so many of our customer's applications, we always strive to provide products of the highest quality for the applications we feel demand them or benefit from them....And if you are wondering, our NAICS code is 326113.
Our History and Founder:
From day one, Lee Hinsley, founder of Global Plastic Sheeting knew he wanted the company to be an awesome company, for our customers, for our employees, for our manufacturers, and for our community (please see Solutions for Change). Lee is considered somewhat of a plastic sheeting "expert" due to his 25+ years experience in the plastics industry. Lee has designed plastic sheeting products that were once considered impossible to do. Lee is passionate about Fire Retardant products, and is ready to help solve problems for aerospace, ship building, automotive issues, as well as any other hard to solve application. Global Plastic Sheeting carries top of the line products, and hires top talent. As we continue grow, we do so with quality, integrity, honesty, and the best interests of our customers at heart.
Global Plastic Sheeting's Chief of Security and CMO, Delivering Loyalty and Customer Service
Christie Barkley - Former Chief of Security and Chief Morale Officer (CMO) at GPS!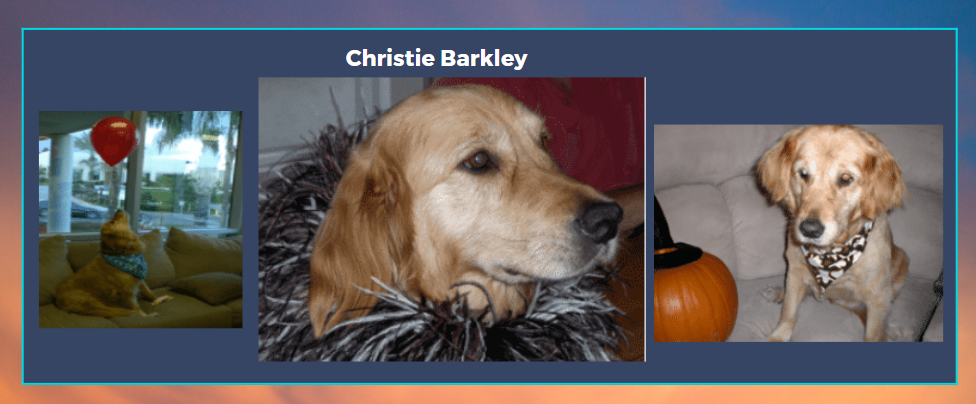 Shout Out to Christie Barkley- Global Plastic Sheeting's Illustrious CMO- (Chief Morale Officer) and Chief of Security!



Sometimes in the hustle and bustle of everyday life, a company forgets to give a "Shout Out" to one of their key employees. Our Shout Out goes to none other than Christie Barkley. Christie always arrives at Global Plastic Sheeting with a smile on her face, and a hearty greeting for each and everyone of us. She greets us as if she hadn't seen us in a year. She is always enthusiastic, friendly, and helpful. Best of all, Christie will go out of her way to help in any way that she can. Her customer service is impeccable. She greets customers at the door, and welcomes them immediately to GPS. We all strive to treat our customers like she treats us. Thank you Christie for your hard work and consistent dedication! You lead by example! The day to day operations at Global Plastic Sheeting seem to run a little more smoothly thanks to YOU! We all Appreciate you so!
In 2012, Christie added to her work load. She accepted the added responsibility of being our "Chief of Security". We knew she was meant for the job the day we had a security breach! It seems a mouse got into the building undetected. Christie found the intruder hiding, and alerted us to his where-abouts. The intruder was escorted out of the building, never to return! Another job well done by our very own, Christie Barkley!
June 15, 2013 Christie has moved on to Doggie Heaven to meet and greet everyone there. We will miss you Christie B.! You were a very big part of our company.
Meet Our Newest Member, Estee Pawder!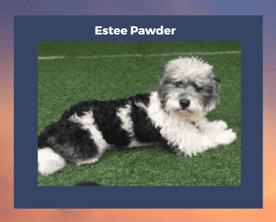 1/2018 It is with great pleasure that everyone at Global Plastic Sheeting welcomes our newest "Chief of Security" and "lunch room clean up attendant" Estee! Not only does she do a tremendous job of welcoming visitors with incessant "hello's" but she is meticulous when it comes to removing articles of food that happen to catch flight on the way to the floor. Estee also works from her home office making sure things are in order there as well!
San Diego Local Areas We Serve
Global Plastic Sheeting ships products all over the world. If you are in San Diego, our office is within 15 miles of the following cities: Bonsall, Cardiff By The Sea, Carlsbad, Del Mar, Encinitas, Escondido, Fallbrook, Oceanside, Rancho Santa Fe, San Diego, San Luis Rey, San Marcos, Solana Beach, Valley Center, Vista. Come on by! We have a large warehouse full of plastic sheeting to supply your plastic sheeting needs.
Hablamos español. No muy bien, pero tratamos!
Questions?