Core Values of Global Plastic Sheeting Company- It's our way of life.
Sometimes the simplest things can be learned from your CMO- your Chief Morale Officer. In our case, that is Christie Barkley, our 6 year old Golden Retriever. She is here every day leading by example.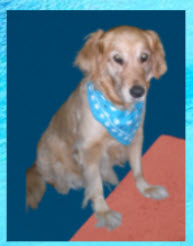 Our core values are something that our current and new employees must be willing to embrace and apply. It is how we run our business.
1. Greet Everyone with a Wagging tail!
Christie greets everyone she meets with an abundance of joy, gratitude and friendship, and lets them know we appreciate the opportunity to help them in any way we can. We want you the customer to feel our sincerity and know that we want to help make your day just that much better.
2. Dig up that bone!
Have you ever watched a dog dig up something they are bound and determined to get? We will go the extra mile to help with anything possible. We will look for items that are not part of our normally stocked items, find references to companies who can help if we can't give you the best option, cost, or solution.
3. When you live your life in dog years, life is short. Be the best you can be for yourself, your family and your customers. It's all about kindness, fun, and love.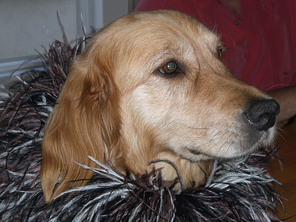 Christie may be a little sappy, but she knows she is only as good and happy as the people she surrounds herself with daily. She instinctively is kind and giving, and she knows how to have fun. In our office we can't help but have some fun and a few laughs. It's contagious.
4. All for one, and one for all! It's a spirit of collaboration!
Sometimes, things just get so busy we have to all jump in and help each other. It's a team spirit. We all collaborate on how to get the job done.
5. Honesty is the best and only policy
Christie never tells a lie, and totally trusts the people she hangs out with. Anything short of the truth will not be tolerated. Our word is your currency. Christie builds strong relationships, and always remains loyal. She always acts with integrity, and is an excellent listener. We always want to model ourselves after these outstanding traits.
6. Pursue Growth and Learning
Christie is always ready to experience new things. She is always learning. That is how we grow and expand. If we always do things the way we always did them, we will be stagnant and ignorant. At GPS we have a library full of books and audio for anyone to borrow. We want our employees to better themselves, and we as a company are always exploring new products to better serve you. We want to give you the most current, relevant information there is to help you be as informed as possible.
P.S. Sadly, Christie is in Doggie Heaven bringing joy and love to everyone there. Her spirit and values live on. Global Plastic Sheeting misses her deeply.....