Drainage Mat Composites
Composites: Two or more products assembled together

Composites are available in many shapes and forms and are an assembly of two or more products, combining the functions of its components into a unique new product.
Subsurface Drainage Composites
Enkadrain mats have 30 years of proven performance. This family of subsurface drainage composites is known for quality products and high-performance water and moisture management in foundation walls, green roofs, ICFS, planters, plaza decks, tunnels, and many other industrial and civil engineering applications. Enkadrain is available with a filter fabric on one or two sides. It is a fast and reliable way to install effective drainage in vertical applications.

Key performance features of Enkadrain are:
Lie flat and don't curl (see comparison in photo)
Proven and predictable flow rates
Flexible and conformable to any surface
Easy vertical and horizontal installation such as rain screens
Variety of products available
20 year performance guarantee- Enkadrain 3000R
Mortar Catch- Protect Cavity Wall Construction From Water Damage - Enkadrain
Many building failures are due to moisture problems from both internal moisture condensation and the natural porosity of brick masonry construction. Water penetration through brick walls is the most common cause of problems in brick construction. Moisture easily seeps through mortar droppings and weeps out of the wall before causing infiltration damage.
Developed exclusively for the prevention of moisture infiltration in masonry applications to protect the building envelope, Enkadrain provides the most effective, popular and cost competitive way to make sure cavity walls drain properly. For use at all flashing locations, such as cavity, composite, single width and veneer applications, the polymer core geomatrix design prevents mortar droppings from blocking weep vents and allows moisture to seep down and migrate out of the wall through the weep holes. The open, entangled net system also allows proper air movement in and out of the cavity which eliminates pressure differentials that force moisture into the wall, aids in rapid drying of the wall, and prevents conditions which may promote mold growth, efflorescence, spalling and decay.
Typically the different functions of the separate products are combined into one new product, offering the sum of the benefits of its components. The composites can be manufactured by different production processes, suited for the application. This can be stitching, welding and needling for example. Most common known composite products are a combination of the 3D Enkamat with a needle-punched or spunbound non-woven, with a woven geotextile or even with PVC foils and with natural products (like jute, etc..). Each composite has its specific properties, engineered to guarantee the best product for its purpose.
Bonar Composite Products Include
BRG 9118 - Green Roof Drainage for low slope
EnkaDrain 3211-

Drainage Mat Composite holds 15 times its weight in water

BP Enkaturf 9320-

Drainage Composite- eliminates need for perforated drainage pipe

EnkaRainDrain 9714 Rain Screen/Exterior Wall Drain for use behind stucco, EIFS, manufactured stone, fiber cement & metal panel applications

IP EnkamatPlus 7420-

Drainage Composite- Water and liquids drain through while proving a walkable surface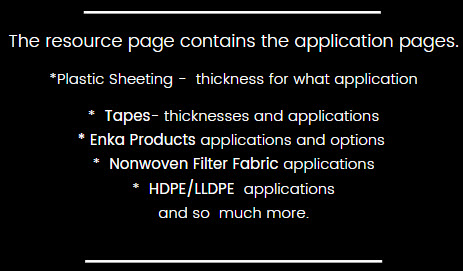 Call us from a landline at 760 597 9298
We are a top distributor/ supplier of Enkamat/ Enkadrain drainage mat products. We offer competitive pricing and ship all over the world- and yes even to Australia and the U.K. It would be our pleasure to help you.