10 mil P-306 PVC (Vinyl) Protection Tape for Resisting Corrosion on Pipes
Heavy Duty 10 mil PVC Tape
P-306 is a 10 mil, heavy duty, high hold, lead free PVC film tape engineered specifically for the corrosion resistant covering of pipes and conduits installed either above or below ground. It is ideal for applications in aerospace, construction and industrial markets.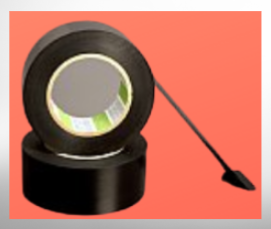 P-306 tape meets Boeing Specifications

BAC 5034, BAC 5307, BAC 5412

High-tack, high-hold adhesive is resistant to bacteria and fungus.

Provides an effective and lasting seal against moisture, corrosion, electrolytic action and chemical attack.

P-306 tape has a high degree of bonding between the adhesive and PVC minimizes shrinkage.

Permits narrow overlap settings when the tape is applied with automatic equipment, which maximizes tape usage and minimizes tape waste.

Can withstand considerable shock without abrasions or punctures.

P-306 tape compares to Permacel's discontinued P-685.
Properties of P-306: