Drainage Mat made of impermeable High Flow Dimpled Polypropylene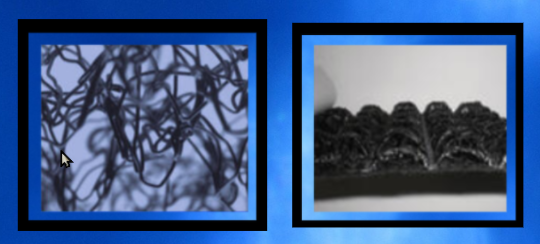 Enkadrain 3611R is one of a new generation of environmentally conscious Enkadrain products.This drainage composite consists of a post-industrial recycled polypropylene drainage core of fused, entangled filaments and a geocomposite fabric bonded to one side.
The entangled filaments are molded into a square waffle pattern that maintains the flexible design of other Enkadrain products. This product, because it exceeds 40% post-industrial recycled content, can help contribute up to 2 LEED points when used in conjunction with other recycled content products.
Enkadrain 3611R can contribute towards additional LEED points when used with a green roof by reducing stormwater runoff, heat islands and energy consumption.
Enkadrain 3611R Drainage Mat Recommended Applications
Foundation walls
Green roofs
Plaza decks
Retaining walls
Beneath slabs
Earth sheltered homes
Underground parking
Exterior planters
Why Use Enkadrain 3611 R Drainage Mat?
 Excellent durability  Protects waterproofing during and after backfill  Conforms to irregular surfaces and corners  Waffle design creates open flow path — even during back fill  Continuous flow even under high loads  Long rolls reduce installation costs by reducing butt seams and eliminating interlocking  Recycled content polymer contributes towards LEED points  Increased flow rates over same thickness nylon and HDPE drains  Designed for higher load conditions  3" fabric overlap flap
| | | |
| --- | --- | --- |
| Roof Gradient | Problems | Solutions |
Low

1-5° (2-9% )

· Sufficient fall to drain

· Few ponded area may exist

· No major drainage concerns

· Use regular profile Enkadrains (0.4") to effectively convey runoff to roof drains
For a data sheet with specifications, please click here.
Don't let your problems go down the drain.. Give us a call!
We can be reached so many ways.
By Phone Toll Free In the U.S. 866 597 9298
By Phone directly: 760 597 9298
By Fax: 760 597 9574
By Web form click here please.
THANK YOU!