XF 118 VC-Composite Matting/Carrier for Growing Vegetation
The vegetation carrier XF 118 VC is a three-dimensional, light and flexible composite matting which is made up of entangled or looped polyamide filaments on one side with a nonwoven filter fabric. The components are thermally bonded together over the entire contact area. The non-woven filter extends 100 mm to one side of the core, the overlapping strip is folded in upon delivery. The layer of filaments is filled with growth substrate to min.12 mm thickness.
To avoid damages caused by UV- radiation or wind we advise to backfill XF 108 VC immediately after being unrolled for cultivation.
XF 118 Recommended Applications
* Carrier for growing vegetation intended for extensive green roof system installations
* Cultivating pre-vegetated mats for extensive green roof systems
* Soil stabilization
* Root reinforcement
* Flat or gently sloped roofs
Features and Benefits of the XF 118 VC
* Stores water and nutrients
* Captures over 10X own weight
in water and gradually releases
excess
* Superb water-retention-to weight
ratio for storm water management
* Lightweight, flexible and cuts to
shape
* Soil-free option for rainwater
harvesting and grey water reuse
Technical Data
Physical Properties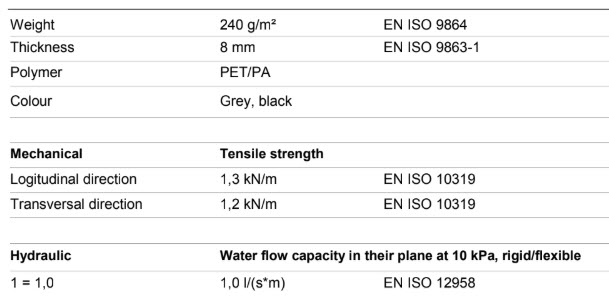 Dimensions and Weights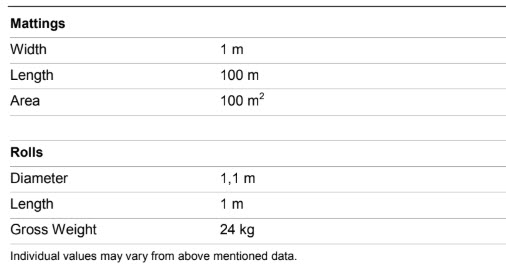 Or Call Direct Line: 760 597 9298


Please add us to your contacts on you phone by scanning this QR code.