7XF 107 WR- Water Retention Layer for Green Roof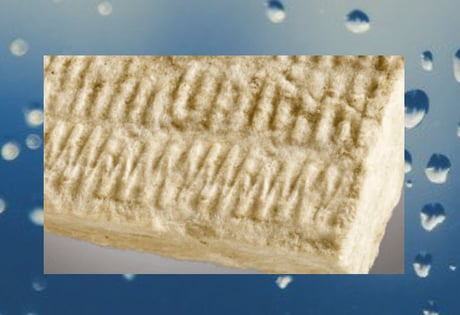 Hygroscopic Mineral Wool
Enhance Water Management of Green Roofs Systems
Water retention layer XF 107 WR is made of hygroscopic mineral wool and used as a water retention layer within the build-ups of extensive green roof systems on roofs. It is installed underneath the pre-vegetated mat. Used extensively as substrate in hydroponics, on green roofs it can store water and nutrients for healthier plants as well as contribute to storm water control. This synthetic matting is non-rotting and durable. It has a superb water-retention ratio for storm water management. It's lightweight, flexible and can be cut to shape. It offers soil-free options for rainwater harvesting and grey water reuse.
XF 107 WR detains and retains runoff, storing rainwater for the plants to use and

storm water

management.
Recommended Applications
 Extensive green roof systems  Component layer for custom green roof systems  Flat or gently sloped roofs  Stormwater management
Features and Benefits for your green roof
 Stores water and nutrients
 Captures over 10X own weight in water and gradually releases excess
 Superb water-retention-to weight ratio for stormwater management
 Lightweight, flexible and cuts to shape
 Soil-free option for rainwater harvesting and grey water reuse
XF 107 WR Technical Data:
Physical Properties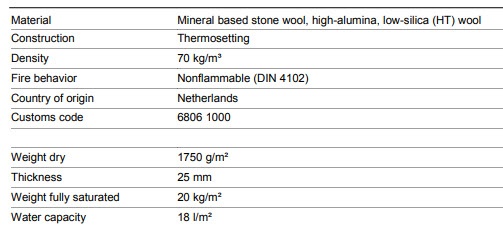 Technical Data-Dimensions and Weights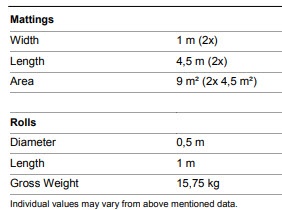 To the best of our knowledge, the information contained herein is accurate. However, Low & Bonar Inc. cannot assume any liability whatsoever for the accuracy or completeness thereof. Final determination of the suitability of any information or material for the use contemplated, of its manner of use and whether the suggested use infringes any patents is the sole responsibility of the user. These products may be covered by patents or patents pending.