Switchboard Matting (Dielectric Switchboard Matting) ASTM D 178 meets MIL-DTL-15562G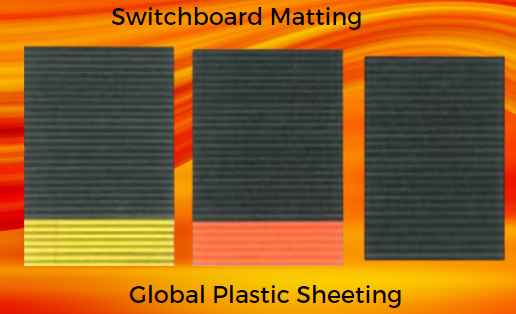 BestMat is a wwitchboard matting (floor matting) product which insulates workers from electrocution by interrupting the path to ground. Best Mat is used around electrified equipment where maintenance and operational workers stand. The Type 1 mats are made from rubber.
BestMat switchboard matting is manufactured from dielectric materials, which are electrically non conductive. Dielectric switchboard matting, ASTM D 178 protects workers in way of low, medium and high voltage electrical potentials, as outlined in the specification.
OSHA has defined switchboard Matting as Personal Protective Equipment (PPE) in the Code of Federal Regulations, 29 CFR 1910.137 Electrical Protective Devices, and recommends the use of ASTM D 178 matting.