String Reinforced Poly Film- Made in the USA
We have a large selection of

6 mil clear string reinforced poly sheeting

ready to ship!

Sizes include: 8' x 100', 12' x 100', 20' x 100', 32' x 100', 40' x 100'

Fire Retardant Version: 20' x 100'

Applications include but not limited to:
Building Enclosures- All weather building enclosure
Equipment Covers
Shipping Covers
Temporary Liners
Pallet Covers
Aggregate Covers
Incredible pricing! Call 760.597.9298!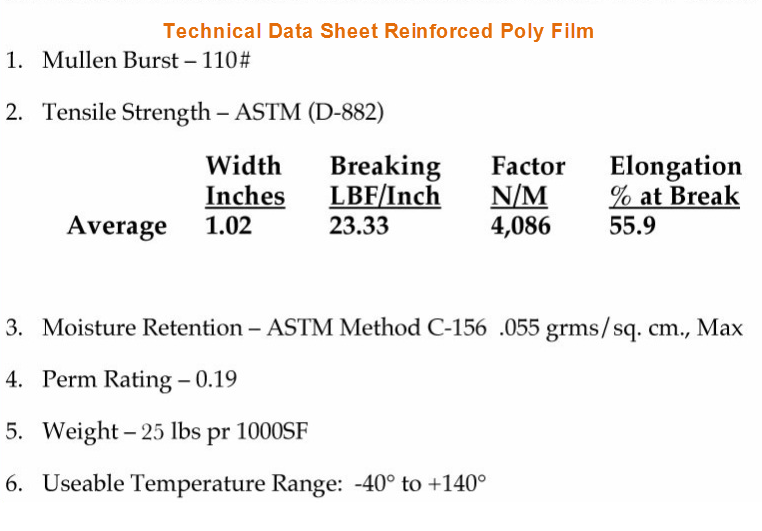 Do you have a quick question? Fire away below. Thank you.