EnkaWallDrain D 6P1 Plus Delivers
Continuous ventilation and drainage removing incidental moisture.

Redirects and draws moisture away from vulnerable wall sheathing materials

Confirms to irregular surfaces and corners with complete and effective coverage

Provides 100% coverage of wall area

Filter fabric assures drain path remains completely clear of stucco or mortar

Designed to create open flow path even at excess pressure

Dimensionally stable in hot weather

Not brittle in cold weather




Enka WallDrain Technical Data
Product Offerings

Performance Properties

Material Properties

Fabric Properties

EnkaWallDrain Packaging Options

Comparative Compression Results for Enka WallDrain
Thickness Under Load Comparatives- 6mm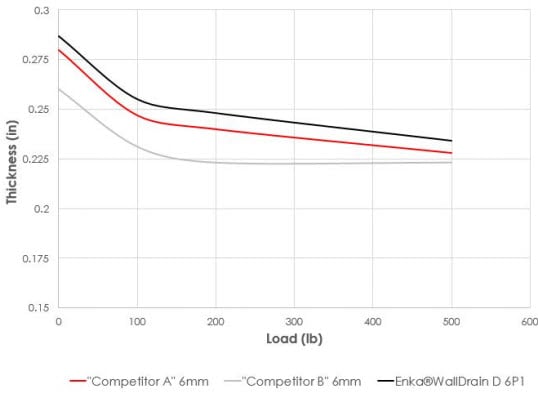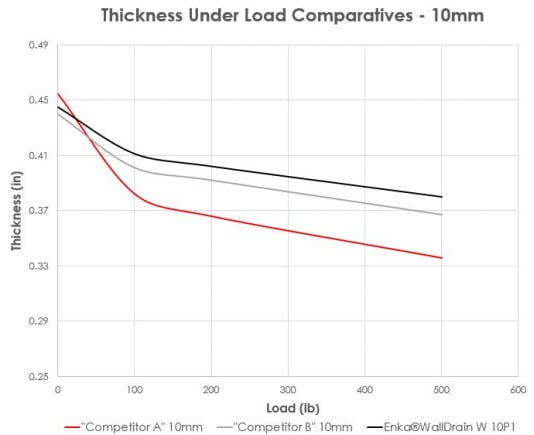 To the best of our knowledge, the information contained herein is accurate. However, Global Plastic Sheeting cannot assume any liability
whatsoever for the accuracy or completeness thereof. Final determination of the suitability of any information or material for the use
contemplated, of its manner of use and whether the suggested use infringes any patents is the sole responsibility of the user.
These products may be covered by patents or patents pending.