Easily folds for transport.

No set-up required - unfold and the sidewalls automatically spring into their vertical position.

Custom sizes available.

Vertical sidewall supports located every 12". Each Support features a built-in "living hinge" at its base, which allows sidewalls to collapse in either direction. Collapsed sidewalls spring back automatically.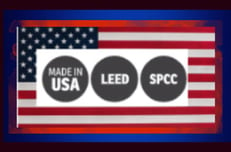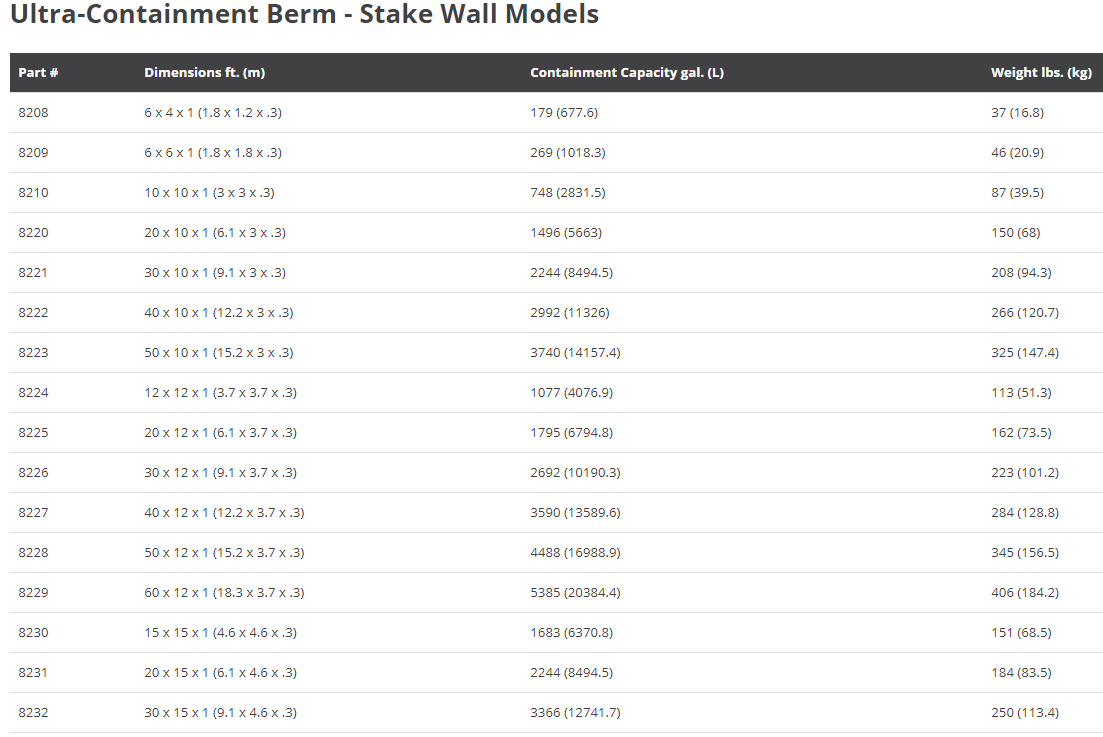 Ultra-Containment "All-in-One" Containment Berm
The new "All-In-One" option for the Ultra-Containment Berm has all of the extra protection you need built right in. Both the Ground Tarp and Track Belts are pre-attached (welded or heat-sealed) depending on the materials used to make your berm. Once you unpackage the berm and set it up, it will be ready to use with the additional protection already in place.

Ultra-Berm Repair Kit
The Ultra-Berm Repair Kit contains everything needed to make most repairs to any Ultra-Containment Berm. Kit includes: (1) Tool Box, (1) Heat Gun – 110 volt, (1) Hand Roller, (4) replacement handles, (50) each of the following: 2" round patches, 4" round patches, 4"x12" patches.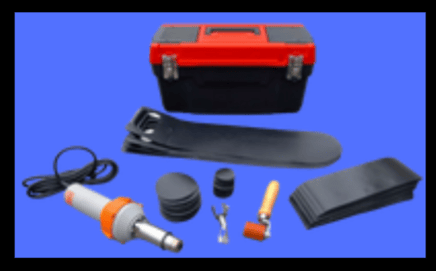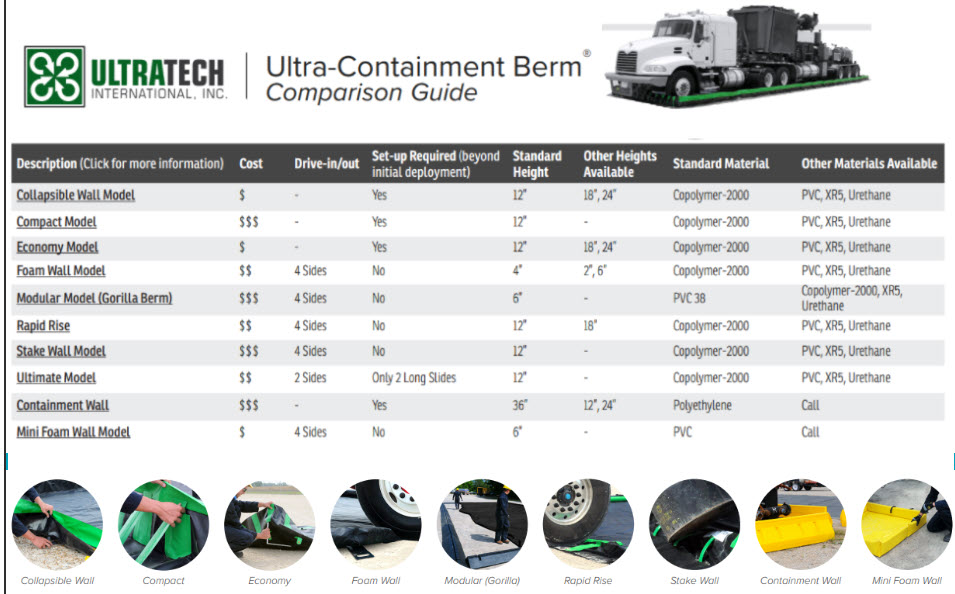 Spill your thoughts with us 760.597.9298