SolaWrap Greenhouse Cover Stands Up To Hail! Hail YES!
Will Plastic Sheeting For A Greenhouses (Greenhouse Roofing) Withstand Hail Damage?
One of the worst hailstorms in recorded history hit the village of Wassel in Sehnte Germany on July 27, 2013! Giant fist sized hail balls bombarded the city causing massive damage to cars, homes, and most greenhouses! The greenhouses that were using SolaWrap greenhouse plastic were barely impacted! Please see the images below of the storm and the results for a variety of greenhouses. While we can't promise that SolaWrap can hold up against certain hail, it stands a much better chance than other films.
The hail destroyed glass houses, polycarbonate houses and double layer poly greenhouse roofs. The final picture shows virtually no damage to the front facing SolaWrap!!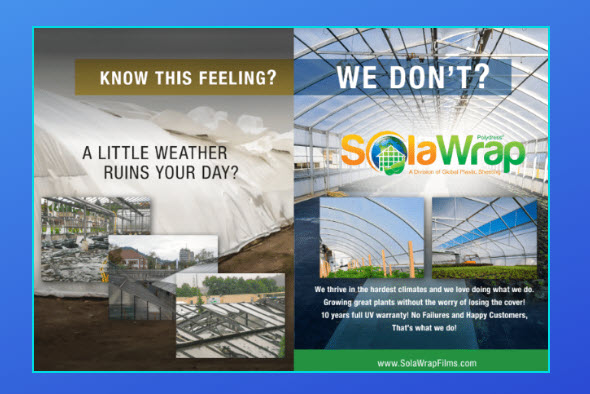 Please visit our Facebook page for more pictures and videos.
Hail NO! Don't Hesitate To Call Us! The Greenhouse Roofing That Has Staying Power!
By Phone Toll Free In the U.S. 866 597 9298
By Phone directly: 760 597 9298
By Fax: 760 597 9574
THANK YOU!
Greenhouse Roofing or Hail Questions?