Greenhouse Plastic: 11 Reasons to Use SolaWrap™
10 year warranty against UV degradation (better warranty than polycarbonate)

R-Value 1.7-

Its unique construction prevents any leaks or thermal bridges, so that up to 95%




of the heat radiation is retained.

Up to 83% diffused light (only product on the market with both high transparency and high diffusion) T

he air




cushion bubbles (1,000 bubbles per sqm) ensure a diffuse interior illumination.

120 lbs per square foot snow load rating (approx 15 feet of snow)

100 mph wind rating (has survived 135 mph windstorms in Alaska)

Uniform illumination and a favorable microclimate promote plant growth.

Extremely Durable with Long-term UV protection

Does not yellow or get brittle

Flexible so it can be rolled up inside wall curtains

More cost efficient than polycarbonate and lasts much longer than polyvinyl and UV treated string reinforced plastic

Easy to recycle 100% Polyethylene
SolaWrap Greenhouse Film Roll Sizes

***

:
4' x 328'
5' x 328'
6' x 328'
*** SolaWrap is measured from the center of each connector holding the film on the greenhouse. Center to center equals 4', 5' and 6'. The film sizes are true when used with the connectors. Actually film sizes are one inch less, 4 foot is 47 inches, 5 foot is 59 inches, and 6 foot is 71 inches
Are you considering another greenhouse plastic film covering?
Ask this question: What was the film originally designed for? Was it a string/scrim reinforced film that is known by another name used in the construction industry? Those films are out there pretending to be greenhouse films. SolaWrap has one purpose and that is to be the best greenhouse film in the industry. It is not a feeble attempt to repackage an off the shelf film and call it greenhouse plastic.
Watch The Roll Up Curtain Installation here for our greenhouse covering.
UV light is classified as energy with a wavelength ranging from 10nm to 380nm. Above 380nm energy is known as the visible light spectrum (visible for humans). the required UV for horticulture is called UV-A (315-380nm) because bees can see in that range and use that "light" for orientation as well. SolaWrap transmission rate increases from 0% to over 80% within the range of 340 to 370nm. There is some minor transmission below 380 nm (in the UV-A) range.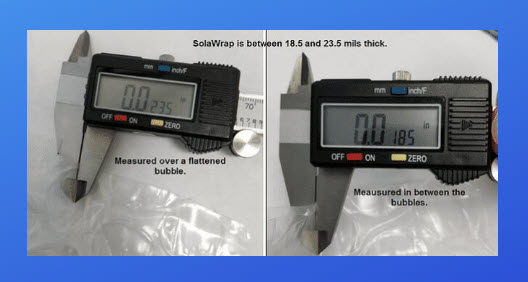 Download Installation Guide Here or
Visit the installation guide here on the website.
What happens when SolaWrap greenhouse film meets Britespan building Structures? All we can say is WOW! That is will be as strong as you need it to be! The big bad wolf won't be able to huff and puff and blow that greenhouse down!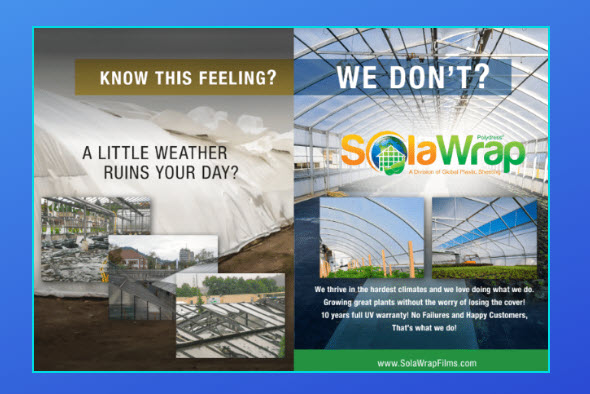 Click here to read more about SolaWrap Greenhouse Plastic
Visit the SolaWrap™ Geodesic Greenhouse Strutures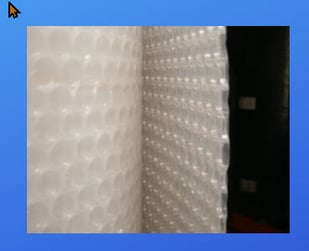 Topics include:
Installing SolaWrap™ on a Frame (with great music on top of it!)
Roll-up curtains for SolaWrap
Comparing soft poly films to hard polycarbonate and glass
Evaluating greenhouse films
How to build a SolaWrap greenhouse
Greenhouse Plastic- Greenhouse Film
Reinforced plastic sheeting for greenhouse
Poly Scrim 14 Greenhouse is a 14 mil, 3 ply laminate that combines 2 layers of U.V. stabilized polyethylene with a highly durable, high strength cord grid. The U.V. additives in this film will protect your greenhouse from the deteriorating damage from the sun. It's these U.V. stabilizing additives that makes this greenhouse plastic sheeting capable of out-performing other clear plastic products that lack this state of the art formulation.
The high strength cord that runs through the plastic offers extreme tear resistance. Best of all, this film remains lightweight.
Custom fabrication allows for pipe loops, grommets and zippers.
COLORS: Clear, Black, White
Poly Scrim 14 Greenhouse in clear will transmit 80% diffused light.
Poly Scrim 14 Greenhouse in White allows 20% light transmission.
Poly Scrim 14 Greenhouse in Black has almost no light transmission.
All Poly Scrim Greenhouse products are seam welded to reduce seam leakage. They can be applied over your existing greenhouse structure in just a few minutes.
Hello Global Plastics...I want the best greenhouse plastic on the market....
By Phone Toll Free In the U.S. 866 597 9298
By Phone directly: 760 597 9298
By Fax: 760 597 9574

THANK YOU!
Quick Question...