Glass Plastic-Self-adhesive glass protection film - 6 months & 1 year versions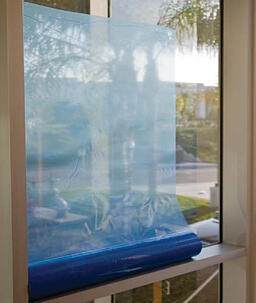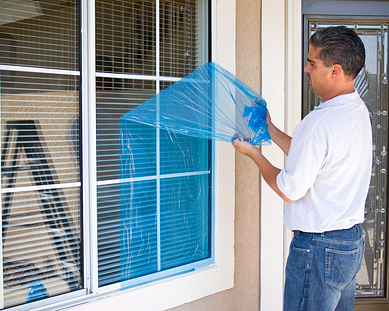 Glass Protection That is Self-Adhesive
GPS Glass Plastic film is a critical component during construction. It sticks to the glass to protect from paint, wet stucco and other debris from marring the glass. GPS offers 2 different glass/window protection films, in both blue and clear versions. The GPS Glass Plastic 6 Months is excellent for use on projects up to 6 months long. GPS Glass Plastic 1 Year is perfect for jobs lasting up to one year. Both are 3 mil films with water-based adhesive systems. Both have been in the market for many many years, and offer an excellent level of protection at excellent prices. The 1 year GPS Glass Plastic self adhesive film, when compared to traditional PVC 1 year films, is quite a bargain! The number one reason self-adhesive plastic/ glass film is so great for use on windows is that it stays on the window, and nobody has any reason to remove it. Traditional means of protection, where plastic is taped over the outside of the entire window and frame is almost never left undamaged, and the windows most often suffer damage of some kind.
Long lasting window protection at excellent prices.
6 month and one year versions of GPS glass plastic

3 mil glass films
Stocked in both clear and in blue
Self-adhesive polyethylene films
State-of-the-art adhesive systems
If the windows are operational, they can be opened and closed for interior ventilation, without damaging the protection.
Window Plastic / Glass Plastic for scratch protection
Glass Plastic Questions? Contact us below.