Ultra Corr FR-Fluted Plastic Boards/ Corrugated Polypropylene FR Boards-UL 94 V-0

GPS Ultra Corr FR White Corrugated Plastic FR sheets (plastic cardboard) are fire retardant fluted plastic rigid sheets that are multi-purpose and passes the following standards:
NFPA 701-2015

ASTM- E-84-18A

UL 94 H-B. UL 94 V-2, UL 94 V-0 Please note: The big difference between UL 94 V-2 and V-0 is that V-0 does not allow for any flaming drips.
GPS Ultra Corr

Fluted Plastic Boards
Light weight

Durable

Moisture, Mold and Insect Resistant

Resists Cracking or Splitting

Fully recyclable high impact polypropylene copolymer.

RIC

(resin identification code) is 5 PP per the

SPI

(Society of the Plastics Industry)

48" x 96" (4' x 8') white with no printing- 700 gsm (grams per square meter)

Custom stiffness:

This density can be changed to make the boards stiffer and heavier, or can be lowered to make them more flexible and lighter.




Custom Cuts and Assembly. They can be made up to 96" wide and as long as can be shipped

Free shipping in USA and Canada for 1100 sheets

4 mm is packed 275 sheets per pallet
GPS Ultra Corr FR Applications:
Rigid, Durable sheet for use in Construction, Aerospace, Marine, Renovations

Used as heavy duty surface protection- walls, floors, glass

Mill Industry

Can replace plywood
UL 94 V-0- Best of the best- Heavy Duty Fire Retardant
When the utmost in fire safety is a must, consider the flame retardant corrugated boards that pass the UL 94 V-0 because when time counts these boards will stop burning in 10 seconds with no flaming drips. That is dramatic when compared to 60 seconds in a fire!
PRODUCT/ATTRIBUTE TEST RESULTS
| | | | | | | | | |
| --- | --- | --- | --- | --- | --- | --- | --- | --- |
| | GAGE | MASS gr/sqm | Ul 94 H-B | ASTM E-84-18A | NFPA 701 | UL 94- V-2 | UL 94 V-1 | UL 94 V-0 |
| Ultra Corr E-84 | 4mm | 700 | Yes | Yes | | | | |
| Ultra Corr NFPA 701-15 | 4 mm | | Yes | Yes | Yes | Yes | | |
| Ultra Corr UL94V0 | 4 mm | | Yes | Yes | Yes | Yes | Yes | Yes |
Test arranged from lowest (least flame-retardant) to highest (Most flame-retardant)
UL 94 Flame Classifications:
UL 94, the Standard for Safety of Flammability of Plastic Materials for Parts in Devices and Appliances testing is a plastics flammability standard. The standard determines the material's tendency to either extinguish or spread the flame once the specimen has been ignited.
From lowest (least flame/fire retardant) to highest (most flame/fire retardant):
H-B Horizontal Burn; Slow horizontal burn test (H-B) are considered "self-extinguishing". This is the lowest (least fire/flame retardant) UL 94 rating.
V-2 Vertical Burn; Burning stops within 60 seconds, flaming drips

ARE

allowed.
V-1 Vertical Burns; Burning stops within 60 seconds,

NO

flaming drips ARE allowed.
V-0
Vertical Burns; Burning stops within 10 seconds,

NO

flaming drips ARE allowed.
ASTM E-84-18A
ASTM E84 is an American National Standard (ANSI) and has been approved for use by agencies of the Department of Defense. The test was conducted in accordance with the ASTM international fire-test-response standard E84-18a, Surface Burning Characteristics of Building Materials, sometimes referred to as the Steiner tunnel test. The ASTM E84 test method is the technical equivalent of UL No. 723. The test is applicable to exposed interior surfaces such as walls and ceilings. The test is conducted with the specimen in the ceiling position with the surface to be evaluated face down toward the ignition source.
NFPA 701-15
This standard establishes test methods to assess the propagation of flame of various textiles and films under specified fire tests conditions. Corrugated plastic falls within method 2. Test specimens are conditioned to 105 degrees centigrade for a period between 1 and 3 hours. The specimens are supported vertically with clips. Exposed to a calibrated flame until material cease or burned completely.

Hospital Construction Uses Corrugated "Plastic cardboard"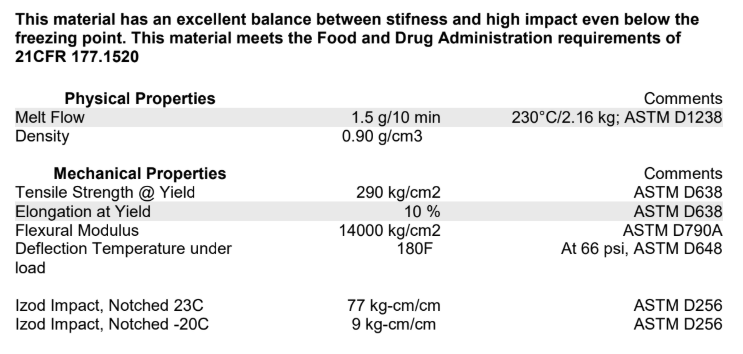 GPS Corrugated Plastic FR Sheets are appropriate for critical barrier construction in hospitals.
General contractors and Sub-Contractors Trust Construction Grade GPS Corrugated Plastic Because:
High-impact and Tear Resistant.
High compressive strength over 96 psi.
Lightweight: Standard 4x8 sheet weighs less than 5 lbs.
Cut with utility knife, bend around corners, and curve around design.
Thin 4mm profile shape stores on wooden skids.
chemically inert polypropylene will not react with chemicals or floor coatings.
Can be reused many times.
Can be taped together for secure protection.
Washable to remove any dirt accumulation that would affect the next job.
Recyclable ID code is 5pp.
GPS Corrugated FR Plastic sheets are effective as temporary construction partisans or boarding applications.
Let's talk about corrugated plastic. We are here to help!
Contact Your Plastic Sheeting Friends at:

By Phone Toll Free In the U.S. 866 597 9298
By Phone directly: 760 597 9298
By Fax: 760 597 9574
THANK YOU!
If you have a quick question please submit it below. Please tell us your Spec's and what you are looking for. Our team will respond as quickly as we can.