Armorlon AT- 195 FR- Fire Retardant PCV Coated Scrim Film

AT-195 FR is a fire retardant PVC coated scrim material. It is specifically engineered to provide high strength and durability in a lightweight material.

Under normal continuous exposure the average life expectancy ranges from 18 to 36 months, depending on color.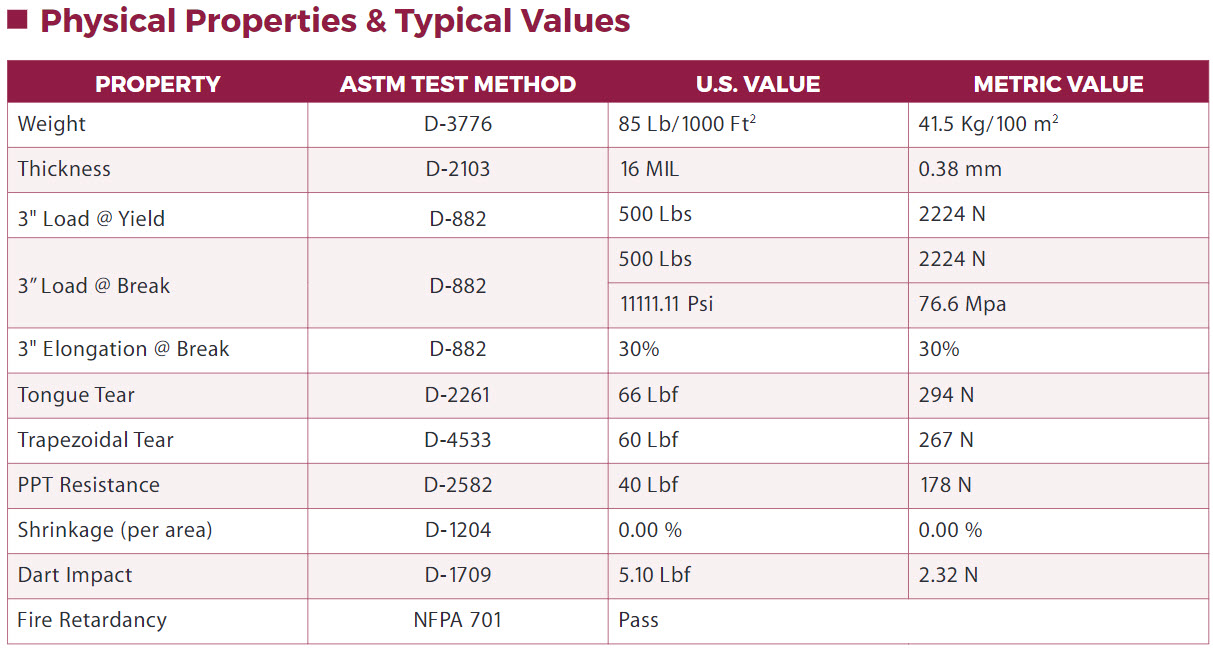 The information provided herein is based upon data believed to be reliable. All testing is performed in accordance with ASTM standards and procedures. All values are typical and nominal and do not represent either minimum or maximum performance of the product. Although the information is accurate to the best of our knowledge and belief, no representation of warranty or guarantee is made as to the suitability or completeness of such information. Likewise, no representation of warranty or guarantee, expressed or implied, or merchantability, fitness or otherwise, is made as to product application for a particular use.


Fire Retardant Tapes