AT-175 FR UV - PVC Coated Scrim-

UV stabilization-Flame Retardant
AT-175 FR UV i

s a fire retardant,

UV stabilization

PVC coated scrim material. It is specifically engineered to provide high strength and durability in a lightweight material. Passes NFPA 701.

Under normal continuous exposure the average life expectancy ranges from 18 to 36 months, depending on color.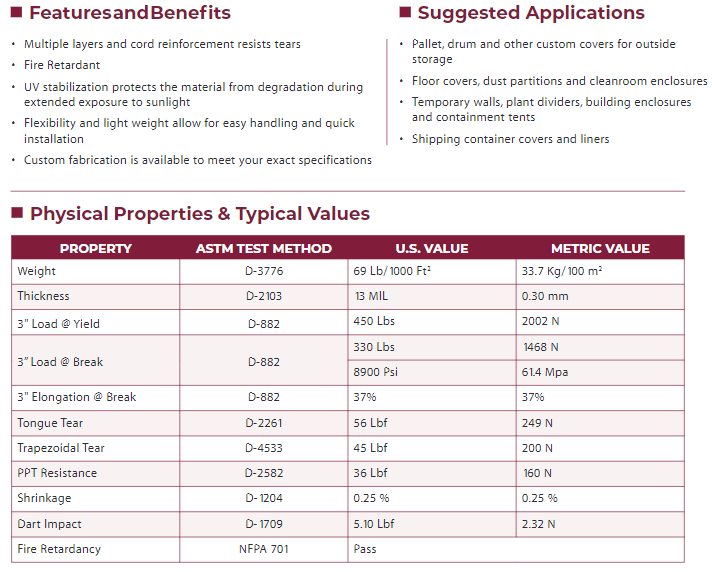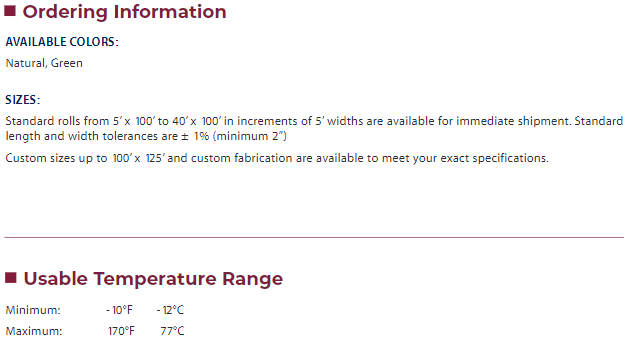 Recommended Fire Retardant Tapes