Ultra PVC Film - For Plastic Enclosures, Porch Enclosures
Ultra PVC soft film is fire retardant with UV stabilizers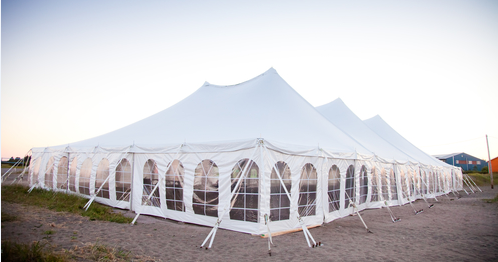 Ultra PVC Film is a window clear, premium grade film that is used for enclosures. It meets the requirements of the Consumer Products Safety Improvement Act (CPSAI) which restricts the use of Phthalates and Lead.
Ultra PVC Film:
Fire retardant, complies with the NFPA 701
Contains low temperature additives for outdoor applications
Contains UV stabilizers so this film can hold up against sun damage.
easy to handle due to its low cohesion quality.
It can be heat sealed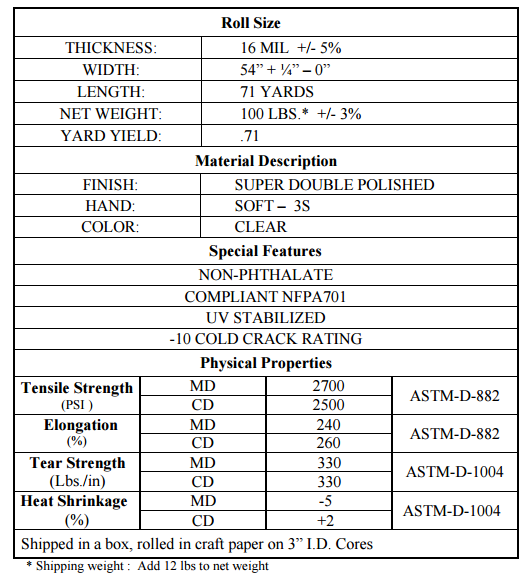 PVC Close-Out Product Sale
We have limited quantities of the following. Please call us for pricing.