Rufco 2010B, 3010B, 4010B- 20 mil, 30 mil, 40 mil MDPE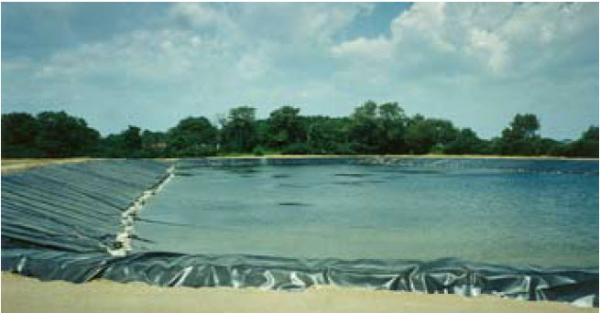 Rufco 2010B, 3010B, and 4010B is the economical solution for projects that require a liner that offers protection from U.V. rays, and is tough against punctures and tears. Manufactured from virgin and reprocessed resins, this workhorse will assure you long outdoor life while being flexible to conform to a variety of surfaces.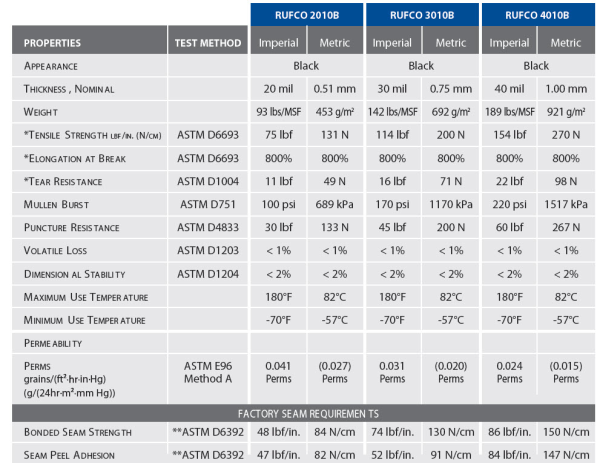 Applications:
Decorative Ponds
Fire Ponds
Farm Ponds
Brine Ponds
Canal linings
Oil Field Pit Liners
Interim Landfill Covers
Remediation Liners
Sizes:
Large panels up to 60,000 sq.ft. in 2010B
40,000 sq.ft. in 3010B
30,000 sq.ft. in 4010B.
All panels are accordion folded every 5 feet and rolled tightly on a heavy-duty core.