Fabric Buildings for Salt & Sand, Water Treatment, Waste & Recycling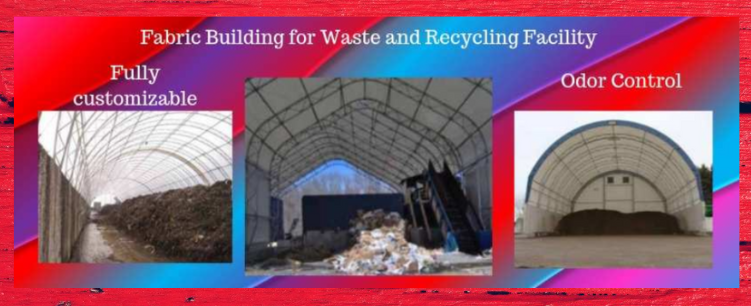 Salt and Sand Fabric Storage Buildings
Britespan offers the widest product line in the fabric building industry, with engineered structures from 24' to 300' wide to any length. We provide building solutions for every application that are efficient to build and have lower ongoing operating costs than traditional buildings.
Corrosion Resistant Buildings with Clearspan Interiors
Britespan buildings have flexible foundation options and a clearspan interior for optimal operating heights and easy maneuverability of vehicles & equipment.
Ready for service is what Britespan buildings are all about. Britespan building solutions are quick to install, long lasting, and ready to stand up to demanding work environments. Britespan fabric structures are the perfect choice for members of the public works industry who require a cost effective building solution that can be erected in a fraction of the time it takes to build a conventional structure. Flexible foundation options and bid specifications meet all building requirements and demands.

The clearspan design of Britespan fabric buildings allows for extra high clearance for heavy equipment and machinery, with no support columns to obstruct the work area. Safety is important! With our white fabric, light comes in from every direction creating a safe and shadow-free working environment.
Britespan buildings have tested ability to withstand corrosive commodities, and post-fabrication hot dip galvanizing provides lifelong corrosion protection for steel trusses and components, making them the ideal building solution for waste and recycling centers, salt and sand buildings, and water treatment facilities.
Britespan fabric buildings are the ideal building solution for:
Salt Storage Buildings

Sand Storage Buildings

Palletized Salt Storage

Road Salt Storage

Vehicle Storage & Maintenance Facilities

Waste & Recycling Facilities

Waste Transfer Stations

Site Warehousing Buildings

Administration Offices

Equipment Storage

Water Treatment Facilities
Henderson Trucking 108' x 288' Atlas Building Series Salt Storage
Ask us about all your building options.