Britespan USA Fabric Buildings- Fabric Structures Built in a Faction of the Time
Fabric Buildings Excel in All Industries:
Fabric buildings are innovative building solutions that can be designed for all industries and meet all building needs and specifications. Britespan fabric structures have been designed for every industry and every application, with pre-engineered widths from 24' to 300' wide to any length. The proprietary "fabric" is made from polyethylene. The heavy weight polyethylene cover is constructed of two parts, the scrim and 4 mil coatings. The scrim, which is the woven part of the material, is constructed of individual tapes. The unique composition of the tapes and how they are woven together give the fabric its tremendous rip, tear and puncture strength. The specialized 4 mil coatings provide a more uniform and thicker protection layer for the scrim, increasing ultraviolet protection. Learn more about what specifically is a Fabric Structure.
Visit all the fabric structure images for the various industries below.

Sports And Recreation Fabric Buildings Municipal & Public Works Buildings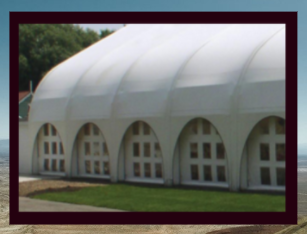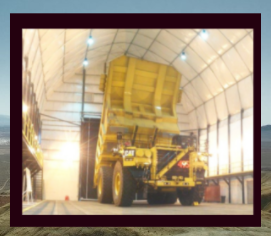 Hospitality Buildings, Concert Halls, Event Centers Mining and Exploration Buildings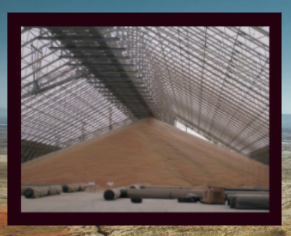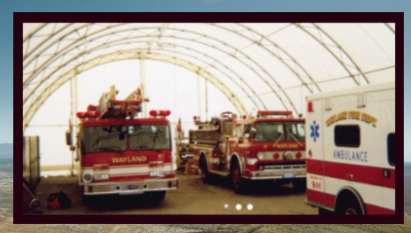 Bulk Fertilizer, Sand, Commodity Storage Solutions Fire Department Buildings, Vehicle Storage & Maintenance
Have Questions? We have answers?
By Phone Toll Free In the U.S. 866 597 9298
By Phone directly: 760 597 9298
By Fax: 760 597 9574
THANK YOU!
Ask us about all your building options.