Britespan Fabric Building Engineered Structures From 24' to 300'
Fabric buildings solutions for every application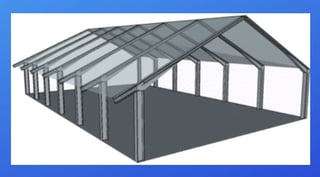 =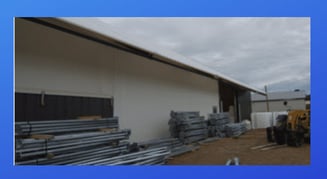 The Rigid Beam series is an I-beam style truss building that is completely customizable and allows Britespan to build structures up to 300' wide, totally free span. It is an excellent building solution for industries requiring buildings larger than 300' wide, including large aircraft hangars, tall seed cleaning plants, indoor recreation facilities, any building that requires gantry cranes, and more. This new building series also allows Britespan to easily engineer a number of custom elements, including side wall heights up to 40' high and eave heights up to 80' high, custom eave sizes, and wider end and side entrances.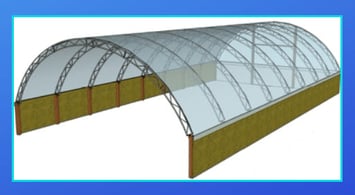 =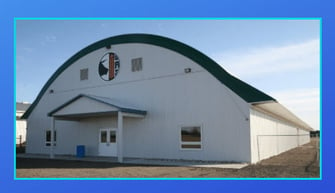 The Atlas Building Series defines the traditional look of fabric covered buildings. Popular applications include livestock buildings, agricultural equipment storage buildings, commercial warehouses, and storage buildings for industrial users. The fabric covered building series includes building models designed for both post (or wall) as well as ground mount. This building series established fabric buildings as a mainstay in the North American market and are still among the most frequently built styles.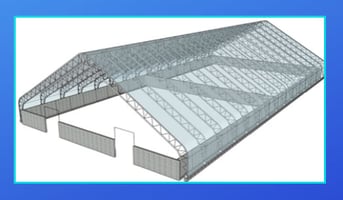 =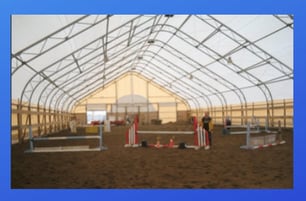 /apex-coverall-building-ice-rink-commodity-storage Genesis Building Series Widths from 80' to 200'
With clearspan widths available up to 200′ wide, Genesis Building Series is well suited to commercial and industrial applications in any climate conditions and application. The building style allows for door locations virtually anywhere on the building and the tremendous building height offers unobstructed building clearance on the interior for equipment movement and operations. Genesis buildings are available from 80′ wide to 200' wide.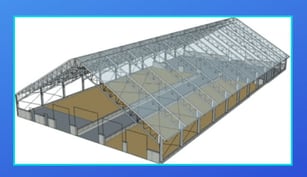 =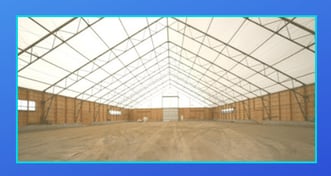 The Epic Building Series defines the new style and strength of fabric buildings. The straight roof design offers a new clean look and the straight sidewalls give the building instant height and interior clearance. The building includes a standard eave. The straight wall design offers flexibility in door locations and sidewall features such as curtains and screening. Exterior finishing options allow the building owner to style the building to their architectural style.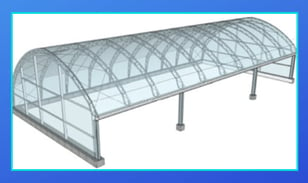 =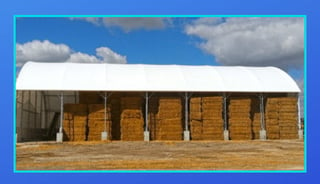 Easy Access Buiding Series Widths from 38' - 67'
The Easy Access Building Series is a new style of building product to the fabric building industry. It's unique feature is that it allows one to have easy access the entire building from the side with the fabric cover finishing high on the arched side of the building. Customers can orientate their building to allow convenient traffic flow and easy access to the side of the building.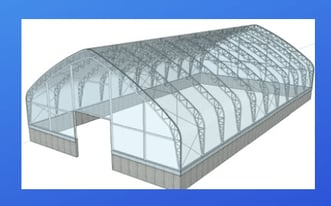 =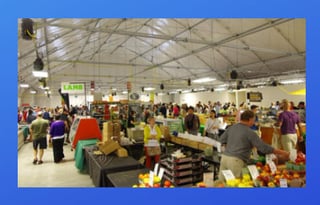 Apex Building Series Widths from 53' - 100'
The Apex Building Series offers a versatile building with style and character. This fabric building series features a slightly curved roof profile, sharp peak, and standard sidewall legs. Additional height can be added by mounting on a wall style foundation, such as concrete blocks or piers.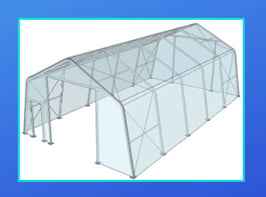 =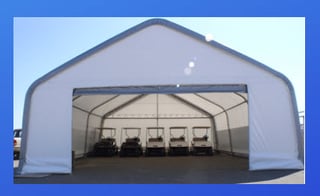 Accent Building Series Widths from 26' - 32'
The Accent Building Series provides an efficient storage building with maximum usable space. The single tube roof and wall support system mounts easily to the ground, foundation or walls. The standard large vehicle door opening offers maximum equipment and vehicle movement in and out of the building. The building is optimally designed to store smaller equipment such as boats, ATV's, lawn maintenance equipment, golf cars and up to trucks, RV's and trailers.