Agricultural Covers-Hay Covers, Silage Bunker Covers, Grain storage- Heavy Plastic Sheeting
Agricultural Covers, Hay Covers/Tarps: 12 mil and 24 mil

Global Plastic Sheeting helps customers with their feed storage needs providing high-quality silage bunker covers, hay covers and grain storage covers.
Water Pond, Irrigation Canal & Waste Containment Liners: 1 piece plastic sheets- 6 mil to 80 mil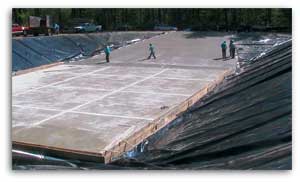 Our large custom sized one-piece plastic sheet liners are designed for ease of installation and to control waste seepage contamination as well as fresh water containment for on-farm use.
Have the urge to talk about plastic sheeting? Hey, so do we!